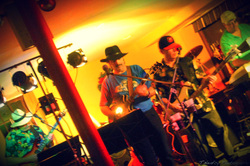 Had a great time at the SandTrap. I only hope that our fans that braved the elements had as much fun as we did. Not the most ideal conditions for a night out. I pray everyone made it home safely.

Because we have so many songs that we have played over the years it is always so difficult to figure out what songs to play. Luckily I am not the poor son of a gun that has this task. We started passing around a "wish list" of our song repertoire. We let you help us determine some of the songs we should play. The band loves doing this. It makes it fun when you do not know what you will be playing. We end up playing songs that we haven't played in years. Makes it so challenging to play music that we haven't worked on for a while.

The dance floor was full during the entire evening at the SandTrap. Everyone seemed to be having fun. Hopefully we accomplished our goal to have you enjoy our music as much as we enjoy playing it. I had a blast!! I couldn't of had fun without you. Thank you.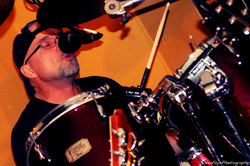 Tom